Thesis to obtain the Bachelor's Degree in Visual Arts Rojas, Marisol. 2014.
La litografía artística y su aplicación con otros medios, procesos y soportes. Identidad en el retrato cotidiano, propuesta gráfica (Artistic Lithography and its Application with Other Media, Processes, and Supports. Identity In Everyday Portraiture, A Graphic Proposal). Mexico City: Universidad Nacional Autónoma de México
Ciudad de México
A theoretical-practical research project that addresses lithography in Mexico and its experimental processes, focusing primarily on production related to portraiture. On the basis of this research, I developed a graphic proposal that included five lithographs produced through experimental processes that question the identity of the subject that is often lost in the dynamic context of large cities.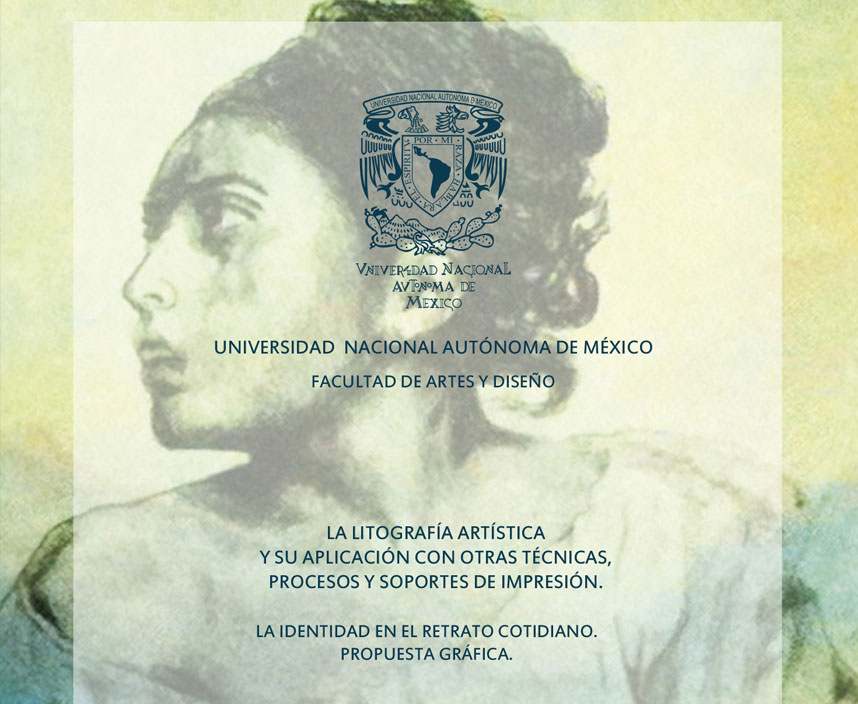 PDF